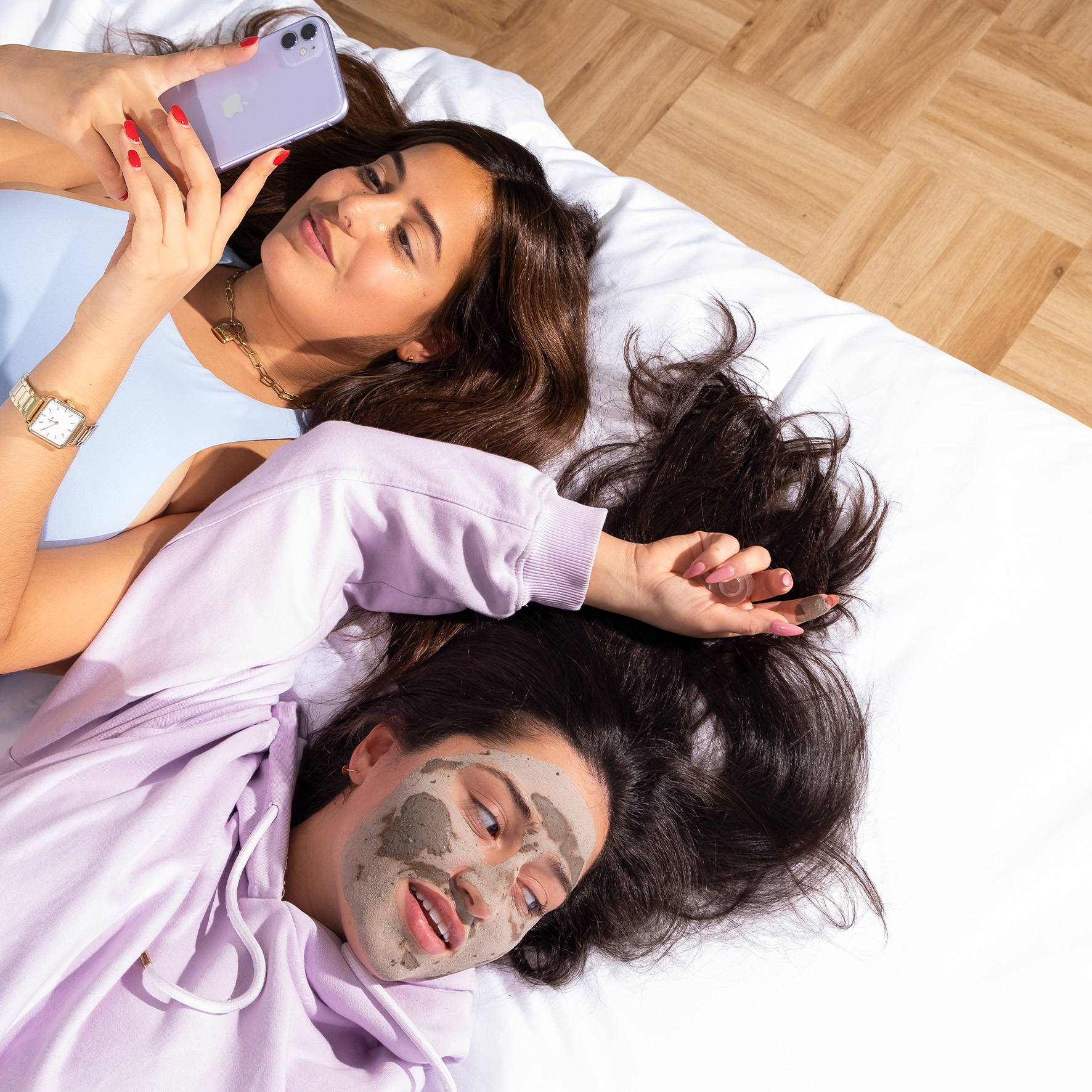 COVID-19 – By now you probably have watched every Netflix movie, looked through all the memes on Instagram and oh, you probably made some Dalgona coffee or vegan brownies. But, what about an at-home-spa. In this blog we'll give you a few tips on you can make a little spa experience for yourself even when you don't have a bathtub.
1. WATER, GINGER AND LEMONS
If you are going to steam, you dehydrate pretty quick. You'll need a healthy beverage.
Squeeze a few lemons into a big can, grate the ginger and add it all together with some water. If you'd like, you can add some strawberries, a Cucumis sativus or some fresh mint leaves into the concoction.
2. VITAMINE C
Since you are already on the 'healthy, selfcare-tour' you don't want junk food but actually something which is good for you. Doctors advise to keep taking your vitamins. A good way to improve your immune system which is proven is Vitamin C. You can find this in oranges, kiwi's and clementine's.
3. PEDICURE
Now that you are likely to walk less it is time to pamper your feet a little. If you spread a bit of Moroccan Mud on your shower floor, your feet will be grateful! The pure Moroccan Mud dissolves with water, so the chances of clogging the shower drain are minimal.
4. PEELS
Remember the clementine, and lemons we used? The peels are ideal to scrub your body with. Use the lemons on your armpits. The lemons have a pH value of 3 which is very low so don't use them anywhere else but your armpits. Your armpits don't go out of balance that easy so, this is the only place you can use them to scrub with. Use the clementine peels for your legs.
5. A DETOX MASK
To top it off, use a pH-balanced detox mask. This way you get a good detox without stripping off the natural barrier.
Everyone be safe. Take care of yourself and your health.
Team MUDMASKY