For this reason, I donated skin care products worth €106,704.00 to hospitals.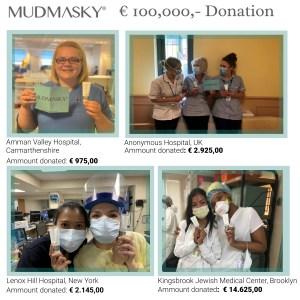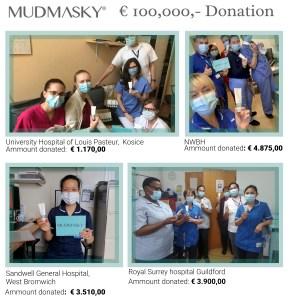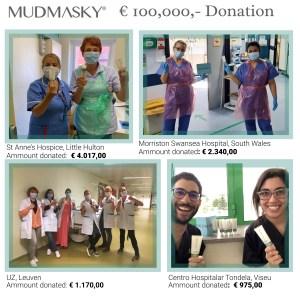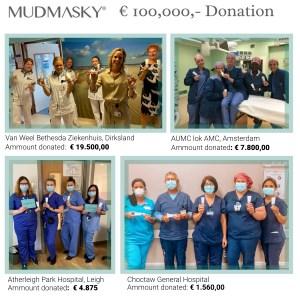 Previous
Next
I have never donated anything in my life. So why have I donated over €100,000 in skin care products to 27 hospitals worldwide? Because this is the closest we can get to our mission that I formulated 5 years ago.
THE IMPLEMENTATION
The real realisation came when a client of ours, a London-based doctor, told us that the only thing that helped him with the dry skin he had from wearing surgical masks all day was the Leave-me-on Winter Mask. So I immediately decided to gift his entire team these moisturising leave-me-on masks. When he sent me the pictures with all the happy faces, I realised again what our mission is (see below) and I decided to donate up to 100,000 Euros in total to each hospital in need.
THE MUDMASKY
Mission MUDMASKY's mission is to help people around the world achieve healthy skin by developing pH-balanced skin care. These frontline workers suffered from dry and unhealthy skin. The surgical masks they wear all day have dramatically affected their skin. Helping them with nourishing skincare fits our mission.
Seeing the smiles, gratitude and expressions of hope on the faces of these frontline workers brings so much joy to my team and me that it is worth the effort! See for yourself, here are a few more pictures.
STAY SAFE! MAJID MOUSAVI – MUDMASKY® MANAGING DIRECTOR