A few years ago New York has passed a law that will ban all single-use plastic toiletries in hotels by 2024. And the time is almost there.
The new legislation sets strict rules for the use of plastic-bottled toiletries, specifically those under 12 ounces. For perspective, the typical hotel offers bottles ranging from 1 to 2 ounces. This law mandates that hotels transition to refillable dispensers and environmentally-friendly containers for all body and hair care products. Smaller establishments with fewer than 50 rooms will have an additional year (starting 2025) to implement these changes.
Mark Dorr, President of NYSHTA, played a pivotal role in crafting the bill. He emphasizes that the legislation will facilitate a smooth transition for the industry towards bulk use or non-plastic products. Hotels will be given the time they need to exhaust their current stock of products while making decisions that are not only eco-friendly but also cost-effective and pleasing for their guests.
New York is not the first state in the U.S. to address the issue of plastic waste associated with the hospitality industry. In 2019, California lawmakers announced similar plans, with bans on large hotels taking effect in 2023 and smaller lodgings following in 2024. Hotels found in violation of these regulations will face fines ranging from $500 to $2,000 for each recurring breach. These deterrents are expected to take shape in New York as well.
A report by The Independent highlights that the hospitality industry's response to the pandemic has posed challenges to the effort of eliminating single-use plastics. The return to single-use products in the name of hygiene could have dire consequences for the environment if global legislation is not put into effect. This issue extends beyond toiletries and includes items like cutlery and condiments.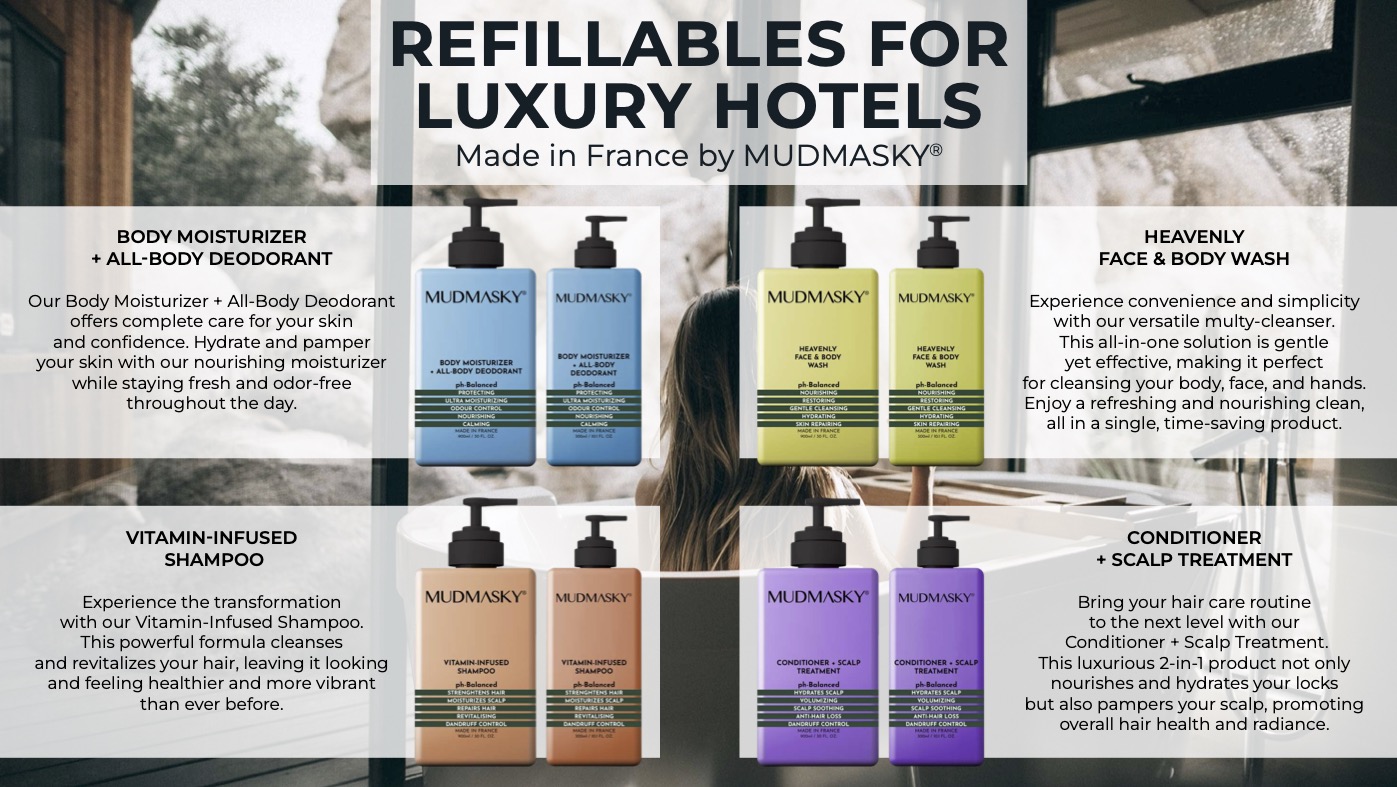 270 billion kilograms of plastic
Every year, over 270 billion kilograms of plastic are produced, with half of it dedicated to single-use items such as shopping bags, cups, and straws. The International Union for Conservation of Nature estimates that at least 7 billion kilograms end up in our oceans, causing disruptions to ecosystems and polluting natural environments.
Some major hotel chains are already taking proactive steps to address the plastic waste problem. Marriott International, for instance, is making significant changes, as the company acknowledged sending 500 million toiletries to landfills annually. They have now introduced pump dispensers in over 1,000 of their hotels, which accounts for a seventh of their worldwide portfolio. Other prominent hospitality companies like the InterContinental, Hilton, and Walt Disney have also made commitments to reduce plastic waste. They will now have to align with state targets, irrespective of their goals in other regions.
Historically, there have been challenges in meeting vague targets set by some hotel chains, like InterContinental's promise to eliminate all bathroom miniatures. However, for their New York and Californian establishments, the countdown has begun, and it's a step in the right direction to create a more sustainable and environmentally friendly future.
In line with these efforts, Mudmasky is proud to announce that we are now offering refillable toiletries for hotels. Our commitment to sustainability and eco-friendliness aligns with the global push to reduce plastic waste in the hospitality industry. Email: info@mudmasky.com / Subject: Hotels